Soooo nice to blog again! I don't know how full-time Kindergarten teachers (2 half-day sessions that is) ever find time to blog! Let's just say I am glad to be back to half-day again :)
This past Friday, my mom came into town so that we could go to the Grand Opening of our new JoAnn's store together. HOORAY! We were content with the previous one but would have to go 30 min away to a bigger city for some products that our store did not carry. But no more. Our new store is bigger, better, and filled with so many great things that will keep us crafty and happy.
Using coupons and teacher discount, I bought some fun things and was then inspired to craft. Last weekend I put away the winter and Valentine's decor so everything was looking bare. Craft supplies + bare flat surfaces = new season decor!
Below are pictures, links to my inspiration, directions, and tips for everything I made yesterday!
I decided to start first with my little chalkboard. I was browsing my
Craft board
on Pinterest and saw a
pin
that immediately inspired me with what I would draw. My pin took me to a blog called
i heart prints and patterns
and I picked 3 of her cute trees to draw. If I had decided to draw trees on my own, they would have all looked the same and not very cute. So thankful for other people's creativity that I can copy. :) (my hubby was quite impressed with the middle tree and kept asking "how did you do that?")
My second project was inspired by a color, which has become my favorite color recently. I found this color contained in spray paint form at JoAnn's and I
had to have it!
(I used a 50% off coupon of course!)
The color: CORAL
Then I just had to find something to paint. A $1.00 (but only 50 cents for me, yay for coupons) wood birdhouse was the answer. I already had some blue paint that I thought would look great to pair with the coral.
I used magazine pages and masking tape to cover the front, back, and sides of the birdhouse.
Then I took my little birdhouse outside and spray painted the roof and platform.
I let it dry overnight and then peeled the paper and tape off.
Next it was time to paint sides blue.
My husband told me he loves to see me craft and how it makes me smile.
Ta-da! I love it!
Project #3: button art
I have long since wanted to create something with buttons but have not had/found any cute assortment of colors and sizes. New JoAnn's fixed my button dilemma. They had packages of 130 buttons in various color schemes and it was buy 1 get 1 free!!! I chose a pastel spring set and a patriotic set. I had an 8x10 canvas in my craft drawer that had yet been assigned to a cuter purpose so it became the backdrop for my button masterpiece.
I wasn't sure what method I would use to stick the buttons on so I grabbed my Zots, Tacky Glue, and Zig pen so that once I plopped down in front of a movie with my hubby I would not have to get back up. I tested with the Zots first on the back of the canvas. The button stuck very well. Easiest and cleanest option so I didn't even both trying the other two.
I had decided to make a cross for Easter. I tried one arrangement and took a picture. Then I asked my hubby to look at it and give me his expert opinion...he wasn't stoked about it. But...he did offer a better arrangement and a method to line it up perfectly for sticking so I am okay with his original craft criticism. :)
I layed all the buttons down as best I could. Then I used a ruler to line them up and space them out as perfectly as I could. I used a pencil to draw little dots through the button holes. I penciled a whole row at a time then I picked buttons up one at a time, stuck a Zot dot on the back and lined it back up with its pencil dots.
Two things I learned:
1--an 8x10 canvas is not truly 8x10 so my measurements were slightly off gah!
2--projects that require perfection are NOT the reason I do crafts. I am a perfectionist, if I can't do something perfectly that needs to be done perfectly, it stresses me out, therefore I choose crafts that are more forgiving hence I smile and enjoy what I am doing and it's actually an enjoyable outlet. This one was right on the fence so no more like that for me!
It turned out nicely though and I didn't have a craft meltdown (yes, it's happened before)
Final project: paint chip banner made with Silhouette!
I have literally thousands of paint chips (I'll explain later) and wanted to use some (5 did not make a big dent) for a project. I wondered if I could have my Silhouette cut paint chips, so I Bing'ed it. (just not as cool to say as Googled) I found
this blog with directions and settings to cut paint chips!
I also copied her banner design. I made a rectangle, double clicked so I could alter the bottom edge and then added two small circle at the top for my baking twine to go through.
Then, I used the free flower that comes with the software (seen at top in image below). However, the petals are all separated and I wanted it to be one piece. In order to do that, I un-grouped the image, moved the petals so they overlapped in the middle, selected them all and clicked weld so that it became a one-piece flower as you can see in the second example.The third flower shows that I double-clicked so that I could manipulate the lines to make it cleaner and nicer looking. The bottom shows my final product!
Speed: 3
Thickness: 33
Blade: 4
I changed my cutting mat dimensions to the same as a paint chip (4"x5") and lined up my image on the right hand side so that I wouldn't get the words of the colors. For some projects, I would want the words to show because they are so fun (sidenote...have you ever thought about the people who's job it is to name paint colors or OPI nail polish? fun right? or maybe hard? anyways...) but for this project I knew the bottom color would get cut off on the banner anyways so I just wanted to avoid and and all words. I tested on a not-so-pretty brown paint chip. It worked great! I chose 5 springy colors and got to cutting. I used the flower banner for 3 of the paint chips. I wanted a second image so that I could alternate. I looked through the
Silhouette Online Store and found this cute bird
. I downloaded it, and printed it on the other two paint chips. I did make a mirror image for the second one so that the birds would be facing each other on the banner.
3 of my paint chips!
Next time, I would move my image down to fit perfectly in the middle color. I didn't notice how un-centered it was until I was on my last one.
"Don't you have thousands of paint chips to just do it over?" you might ask
Yes, but ironically I only had 1 yellow and 1 green in these wonderful spring colors so I just went with it. (Again, that whole perfection in crafting thing...I gotta let it go or else I will hate crafting)
After I cut all the paint chips with my Silhouette, I decided I wanted to back the cut-out with a darker color of the same shade just like the lady had down in her blog.
I used my Fiskars paper trimmer to cut the darker color I wanted for each paint chip.
Then I used my E-Z Runner to put stickies on each side of the color chip.
I lined up the hole with the color card and voila!
Since I used a variety of colors for the banner, I wanted a neutral color for the string so I chose my light brown (can't think of its cute name off the top of my head!). And brown is a spring color anyways...think of all the mud and dirt!
And here are all the pieces put together to make my spring mantel!
What do you think? Have a favorite item? Have tips for me? Questions? How did you decorate for spring! Please comment as I would love to know you read my post!
I've linked up at the following linky parties: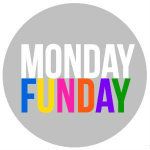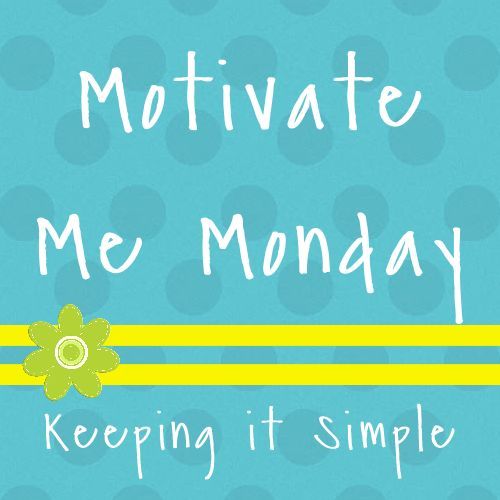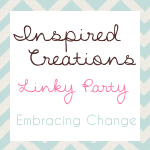 http://cornerstoneconfessions.com/2013/03/t2t-linky-party-42.html
http://diyshowoff.com/category/other/that-diy-party/